Tuesday, November 8, 2011
We spent our last day in Davao just touring the city some more and meeting up with friends. Upon going back to the city, we checked in at the dormitel once more and prepared for the rest of the day's activities. Our friends brought us to the Crocodile Farm that afternoon, and we really enjoyed the place. We were lucky that we were able to make it in time for the Animal parade, the Crocodile show, and of course the Cultural and Fire Dance show in the evening. Here's how our afternoon went: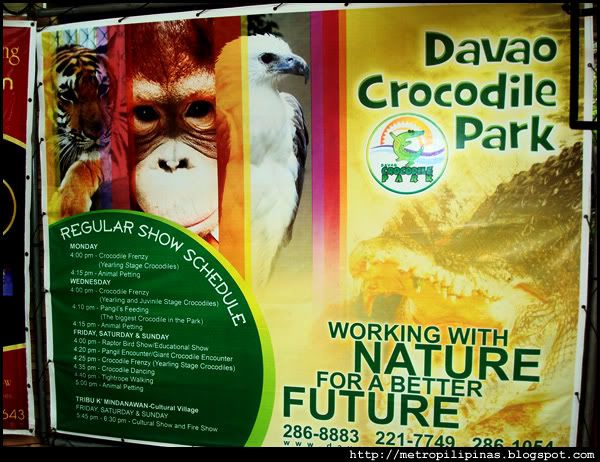 1:30 PM - Lunch at the Crocodile restaurant. We tried their exotic dishes such as the Crocodile Sisig and the Ostrich Curry. Actually tasted good!
L-R: Crocodile Sisig, Sizzling Bangus, Ostrich Curry, Chicken Inasal
3:00 PM - Tour the farm. The farm was like a zoo -- it had lots of animals from the birds to the mammals to the reptiles to the insects. It was an adventure!
4:00 PM - Start of the Animal Parade and Crocodile show. The birds were the star of the show, and they showcased their talents by showing off several tricks and treats for the audience. The final scene stealer was Pangil, the 21-foot long crocodile. Prepare to get wet!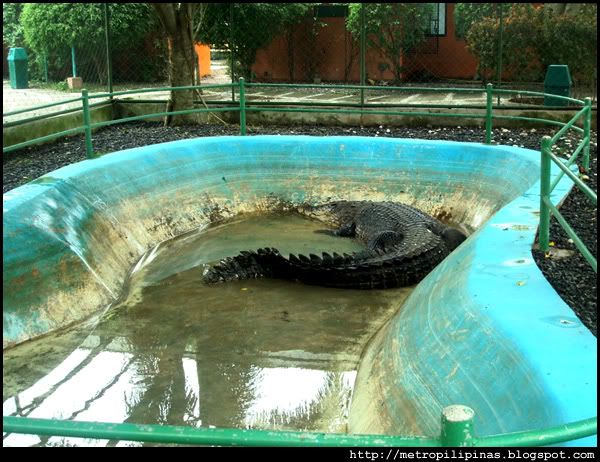 Pangil, the 21-ft Crocodile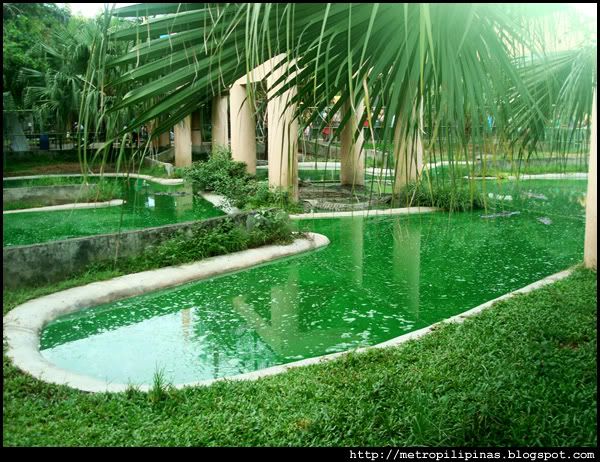 They made a replica of the Crocodile swarm. Can you spot the lurking Crocs?
6:00 PM - Cultural dance and fire show. Totally WICKED! You cannot miss this show. I haven't seen anything like this before, and I was truly amazed.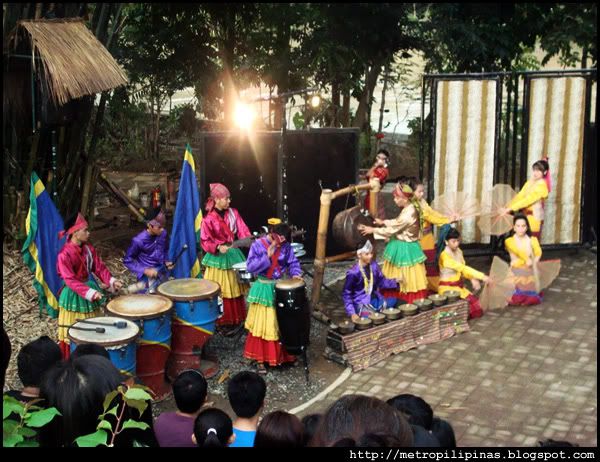 The awesome cast and crew of the cultural dance show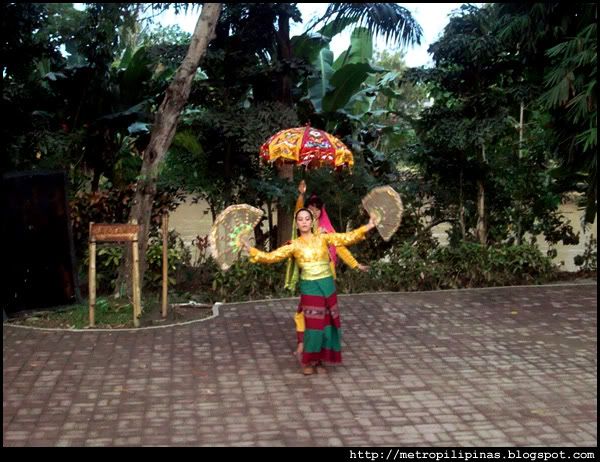 The dancers showing off the Singkil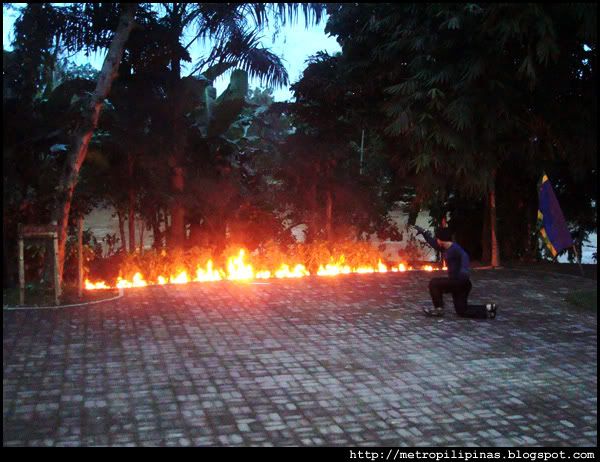 Finally! The Fire Show! Truly wonderful!
Before going back to the hotel and preparing for dinner, we stopped by the famous pasalubong place, Aldevinco to buy some pomelos, pearls, and souvenirs.
That night, we decided to have dinner at Jack's ridge, the famous night spot for tourists similar to Luzon's Antipolo. The view is just spectacular, Davao at night is magical. Our friend, Dabaw, even shared his story of how he proposed to his wife in that place. A very romantic place, and also a very nice place just to hang out.
But our Davao trip had to end. After hitting the sack, we woke up the next day just in time for our flight back to Manila. I will definitely be back, Davao!
Today's expenses:
Php 500.00 - Accommodation
Php 200.00 - Taxi (all day)
Php 0.00 - Crocodile Farm (But the entrance fee is Php 150.00 -- our friend treated us)
Php 0.00 - Lunch (Our friend also treated us to lunch. Average cost is at Php 200.00)
Php 300.00 - Pasalubong
Php 0.00 - Dinner (Again, our friend treated us to Dinner, but average cost is at Php 300.00)
-----------------------
Total: Php 1,000.00
Read More
Posted by

patsilog
at 7:13 AM
No comments:

Links to this post