Wednesday, October 5, 2011
Wow! It actually took a while before I wrote about our Davao trip. I know this is really long overdue, but things have been crazy recently at work that I haven't found the time and the resources to write about it. Anyway, without further adieu, I am now going to share with you our third day in Enchanting Davao -- and how we spent it at Samal Island.
Originally, our plan was to check in at out chosen resort, Blue Waters, and then proceed to Maxima Aqua Fun to enjoy the rides and the attractions. Unfortunately, the weather really wasn't cooperating with us that we decided to just sleep the entire afternoon. LOL. I know, our Samal trip was pretty useless if you ask me. But personally, I thought it was perfect. Our trip to Samal was actually a major relaxation getaway: eat, sleep, get drunk, sleep, and be lazy.
Ain't that what we all want to do? Hahaha. We were able to swim and try their pool and beach, but we didn't last long because it was freezing! What better way to warm up than to have some alcohol. Hahaha. What's funny is that at night, the resort attendants would actually leave the resort to go home. So basically no one was there but us guests!! At 9PM, we were alone and we couldn't order any food or drinks anymore, so back to sleep it is!
Anyway, here's a breakdown of our expenses that day. The next day, we went back to Davao City for another city tour and some time with friends. I'll write about that again next time. =)
Expenses:
Php 67.00 - Samal Island Boat trip (Php 200 per trip divided by 3 of us)
Php 50.00 - Drinks (Shakes)
Php 600.00 - Accommodation (Standard Room is Php 1,500.00 for 2 pax, Additional Php 300 for 3 pax = Php 1,800.00 divided by 3)
Php 180.00 - Lunch
Php 180.00 - Dinner
Php 200.00 - Beer / Drinks
Php 50.00 - Cooler Rental (We rented a cooler because they closed their bars at 9PM)
Php 150.00 - Breakfast
Php 67.00 - Boat trip back to the City (Php 200 per trip divided by 3 of us)
------------
Php 1,544.00 TOTAL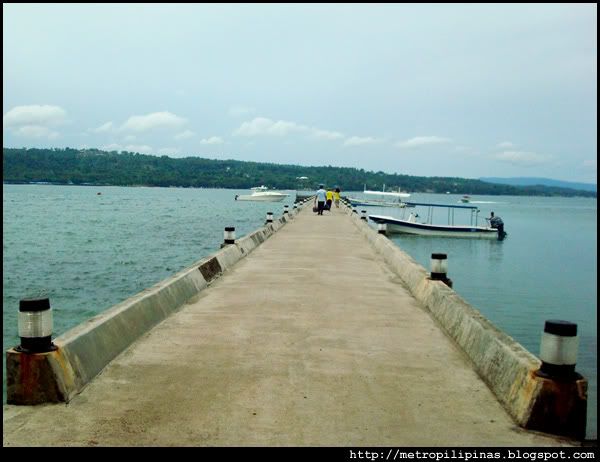 On our way to our boat ride -- we thought it would be the speed boat (left), but it was the other one (right) that brought us to the island.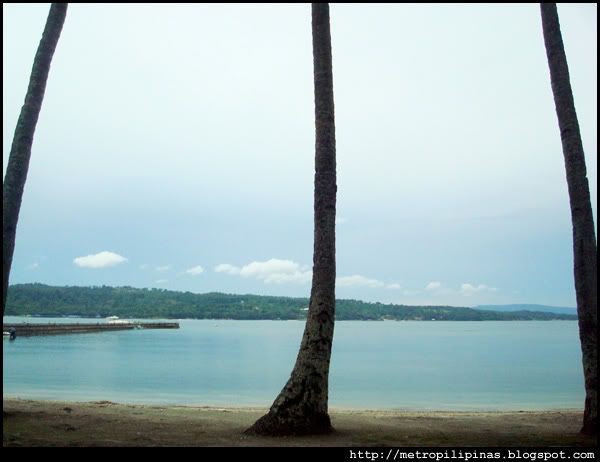 That's already Samal Island beyond the waters. That's how near it is.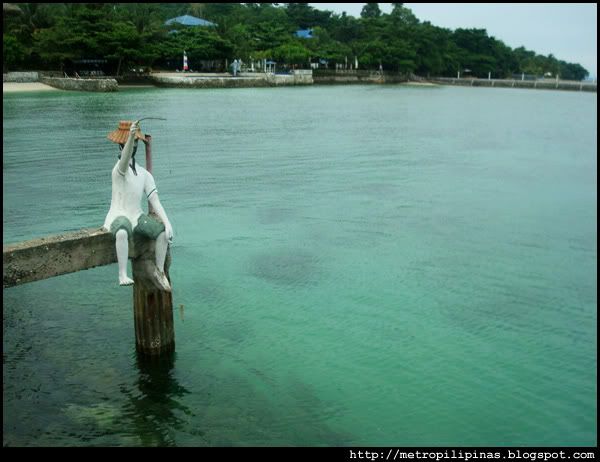 The resort's greeter -- the fisherman statue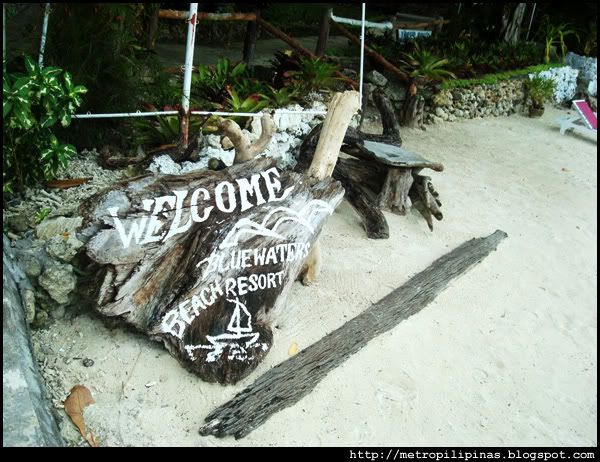 Welcome!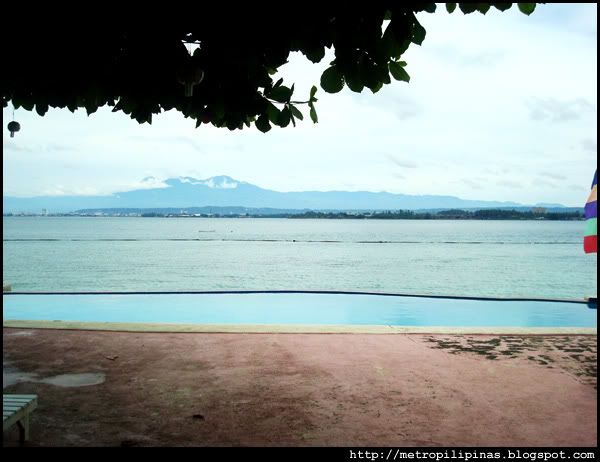 View from the resort -- yes, that's Davao mainland across the waters. The resort has a swimming pool as well. See how the clouds are dark? =(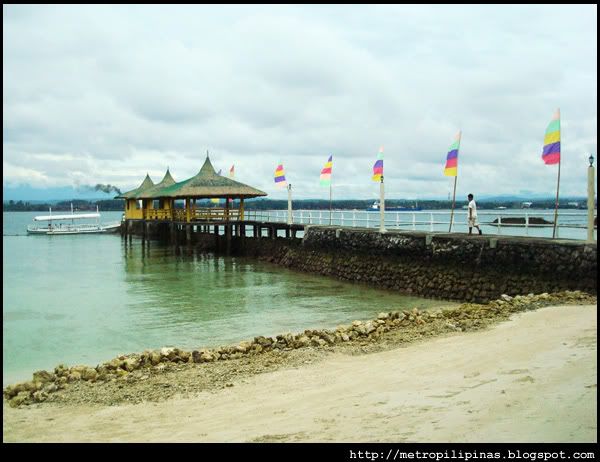 Entrance to the resort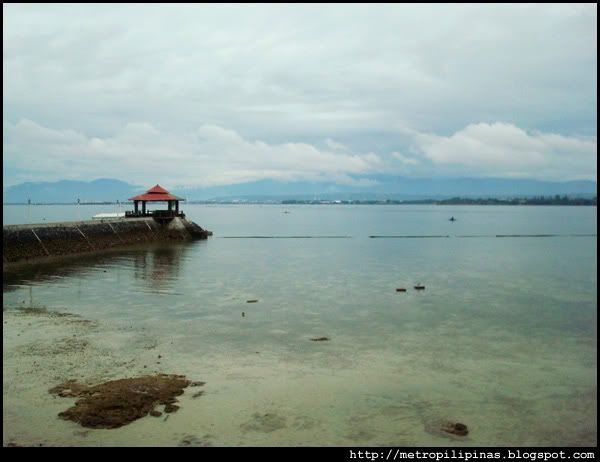 The beach isn't as lovely because of the corals and rocks. But the water was crystal clear.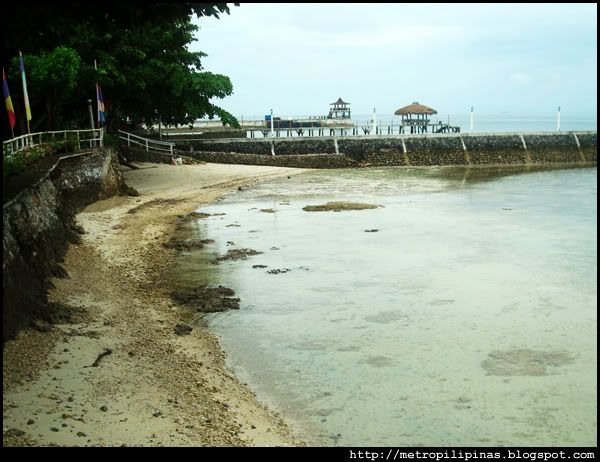 Weather definitely isn't cooperating.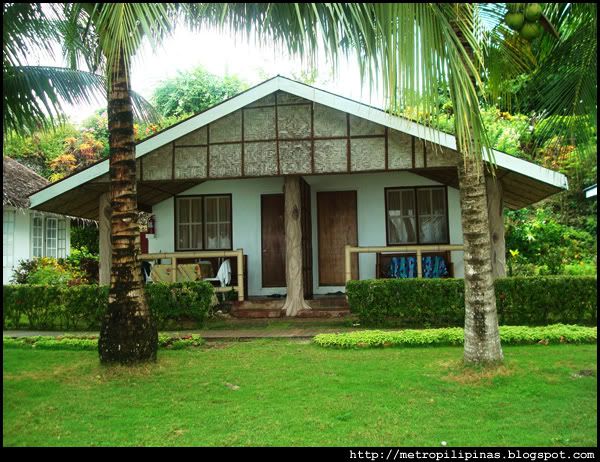 Our cottage -- where we were most of the time LOL.
Read More
Posted by

patsilog
at 6:10 AM
No comments:

Links to this post