Wednesday, May 25, 2011
OMAKASE is a Japanese word that means "It's up to you."
This very phrase embodies exactly what Omakase restaurant is. It is a fusion of Japanese and other cultures in one glorious menu. I am crazy about Japanese food, and I haven't enjoyed as much as I have enjoyed my experience in Omakase. See for yourself.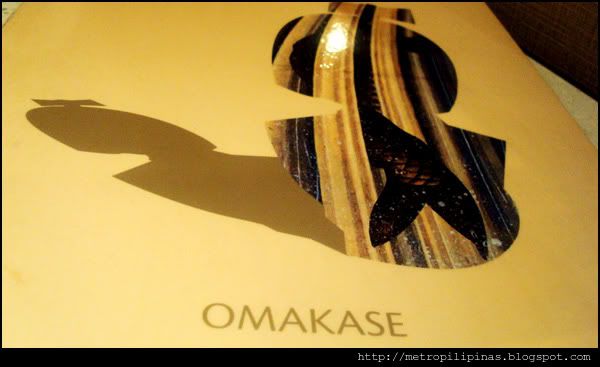 Omakase has 6 branches: Greenhills, Libis, Ayala Alabang, Ayala Triangle, and Tomas Morato.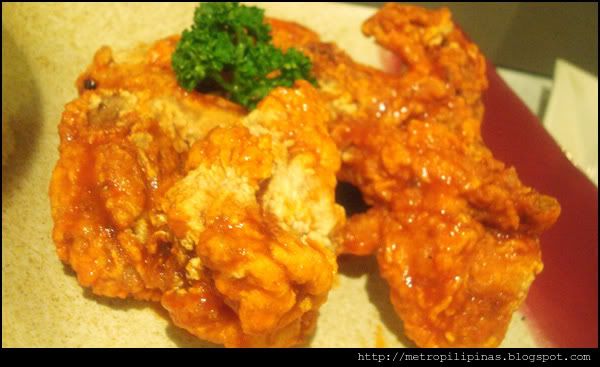 My boyfriend and I are Buffalo Wings Fanatics. Cannot miss this one. VERY SULIT, I swear!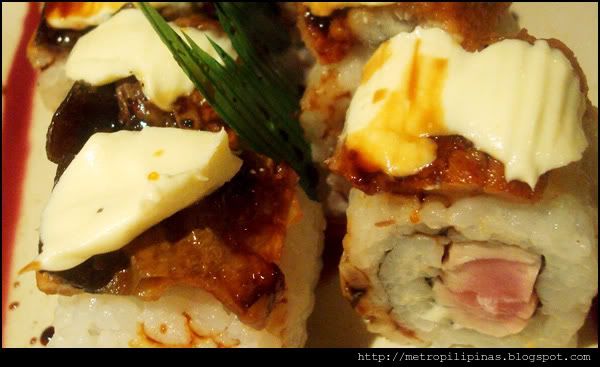 Ahhh... Mount Fuji in a bite.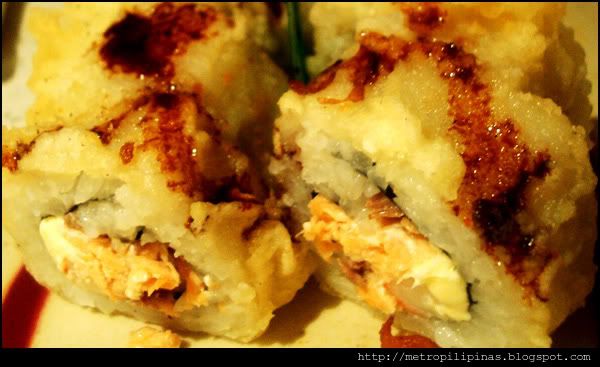 Live the American Dream.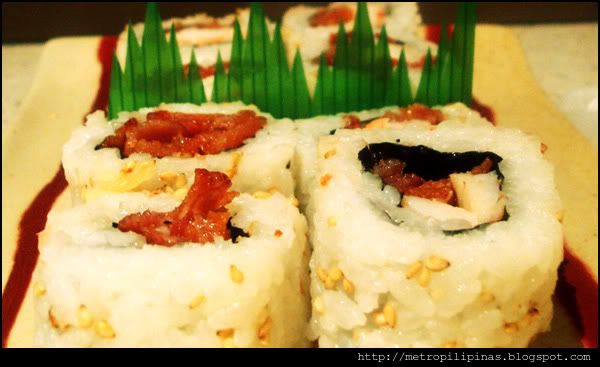 Yes, that's bacon.
Read More
Posted by

patsilog
at 1:07 AM
No comments:

Links to this post
Sunday, May 1, 2011
Bolinao is home to several untapped beaches in the Philippines. Although not as popular as other white beaches, Bolinao has gorgeous shorelines with incredibly rich marine species and historical relics that allow you to merge with nature and history in one simple, cheap vacation stint. We had the chance to visit Bolinao, and despite the long travel by road, it was definitely worth it.
I'm not kidding, the travel to Bolinao is really exhausting. You'd need half a day to reach paradise, and it's not that easy to find transportation. When we went there, our trip was tiresome because we didn't travel on a private vehicle. We used public transportation through the local busline, Victory, but it was ultimately a big fail. Apparently, buses going to Bolinao have a very specific schedule per day, and it's either you hit or miss the trip. If you miss it, you'll have to wait the next day.
Unfortunately for us, we missed it. We left on a Friday night, thinking that there will be trips every hour (similar to Baguio trips). But there weren't any trips available, and we would have to wait for another 6 hours. We couldn't wait that long because we would be wasting time. And so we rode the next best trip: a bus to Tarlac, where the terminal for Victory liner is. We planned to just wait for the bus at the Tarlac terminal because the sales representative from Victory informed us that there are buses stationed at the terminal headed to Bolinao. And so we did follow her suggestion...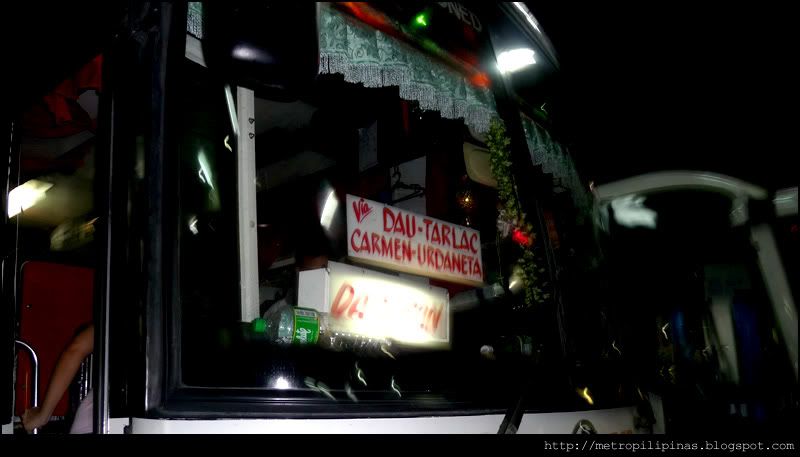 We took the bus going to Tarlac, and decided to wait for the bus to Bolinao in Tarlac Terminal.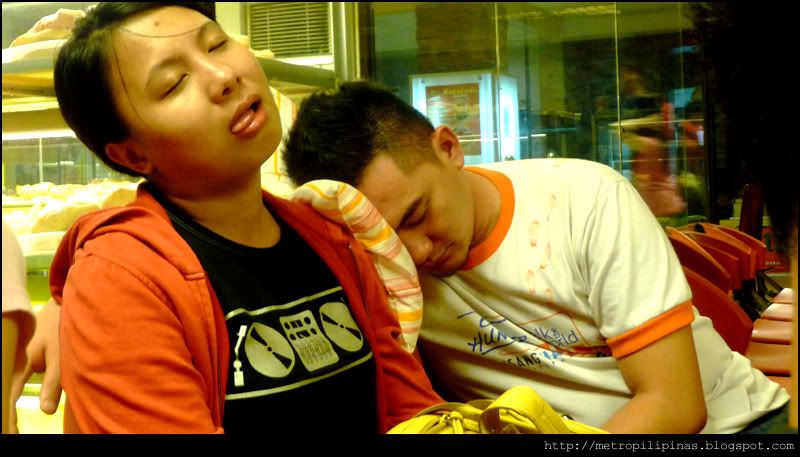 While we're waiting for the next bus. Really exhausting, especially since it's early morning (4AM)
And again, it was another major fail. when we arrived in Tarlac, we couldn't find any buses going to Bolinao. We waited, and waited, and waited, until it was dawn. We've been sitting at the terminal for 2 hours already, and nothing seems to be happening. So what did we do? We were so desperate to get to paradise already, so we decided to rent a local jeepney to transport us to our resort. It was very uncomfortable -- no aircon, no proper seats, no baggage area. But we were so tired that we didn't care. We just had to bear with it.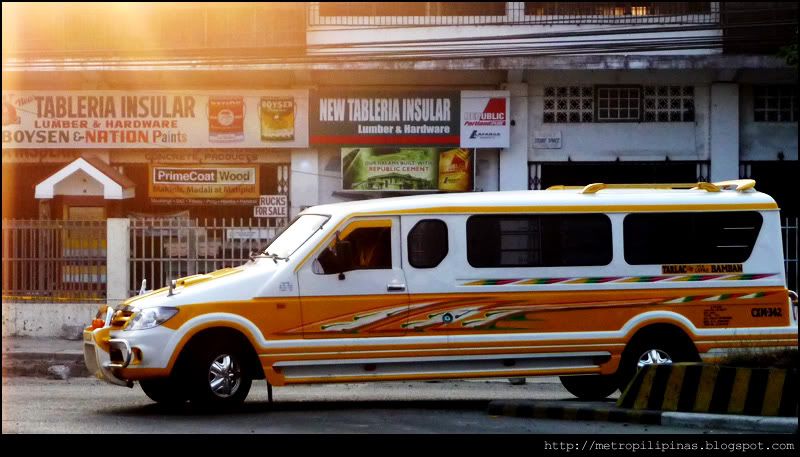 The jeepney that took us to the resort. No aircon, no comfy seats. Oh well, the pains you must pay for paradise.
Finally -- we reached the resort. The view was breathtaking. All the exhaustion was swept away by the view. It was definitely worth it.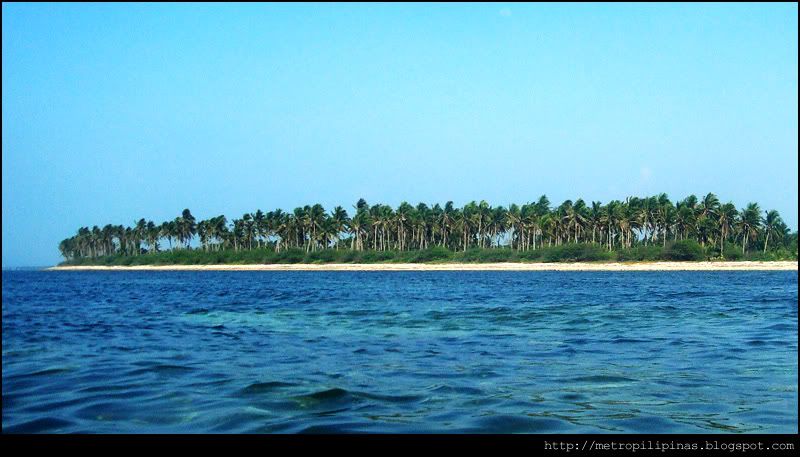 View of Bolinao beach
But of course we just couldn't dive in and take a swim. We had to prepare lunch. Before reaching the resort, we asked the jeepney driver to pass by a local market for us to buy food. I swear, I wanted to buy heaps and heaps of shrimp, squid, and fish because first of all, the prices are waay cheaper than the those in Manila, and second, the sea food are really fresh. It's as if they were caught only a few minutes ago.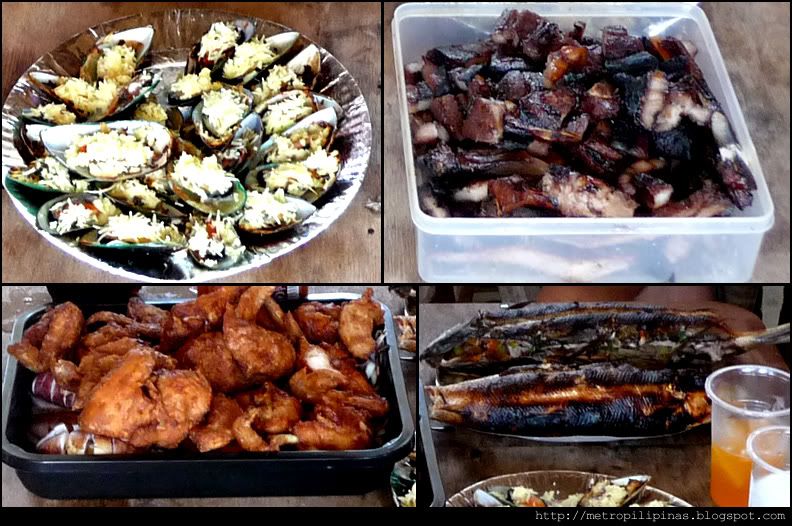 Anyway, after cooking lunch and filling our tummies with all the fresh seafood we could eat, the fun began. It was time to hit the beach.
The beach wasn't as lovely as I thought from afar mainly because of the marine life that inhabited the waters. It was an endless plain of seaweeds and greens, and the corals and shells actually made it a bit difficult to swim. But it was okay, the water is clear and clean and lovely so what more could I ask for?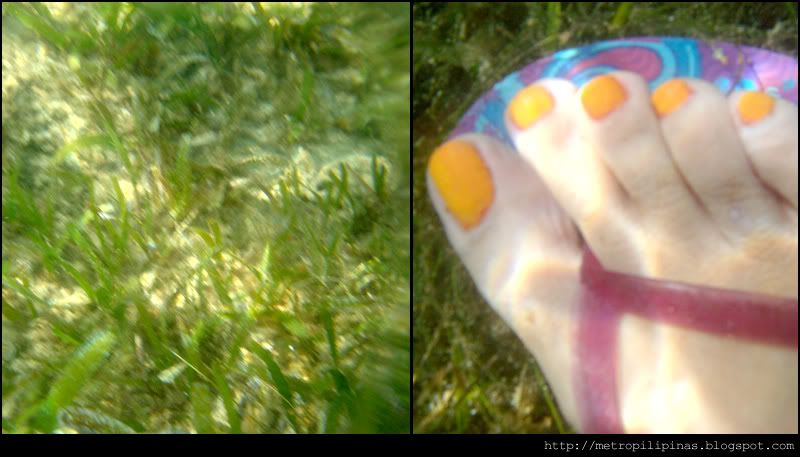 Crystal clear Bolinao beach -- You can clearly see the sea plants. And I can even see the colors on my nails. :)
At night, we asked the resort crew to set up a bonfire for us on the beach where we drank and chatted all night. We were tired from the trip and everything that happened that day, but sitting under the moon and the stars while talking and drinking and having fun definitely gave us a blast.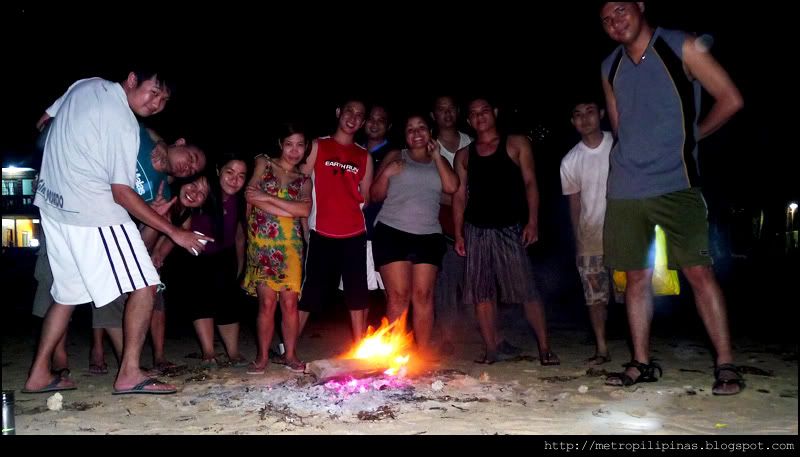 The gang -- spent the night drinking, chatting.
We didn't have the chance to visit the famous historic lighthouse because we were so tired the next day. Alas, it was time to leave Bolinao, and just thinking about the horrendous trip we might experience made us gloomy. But fortunately, the trip back wasn't as bad. When we went back to town, the bus headed to Manila was waiting there for us, and we had a smooth 6-hour ride on an air-conditioned bus.
Surprisingly, the trip to Bolinao wasn't expensive at all. The biggest chunk would be on the transportation (Around Php 500 per trip), and my group was sharing the rooms and the food (around Php 1000). Overall, Bolinao is great if you want your own private time on a secluded area. It would probably be better if you had private transportation so you wouldn't have to experience the horror we experienced.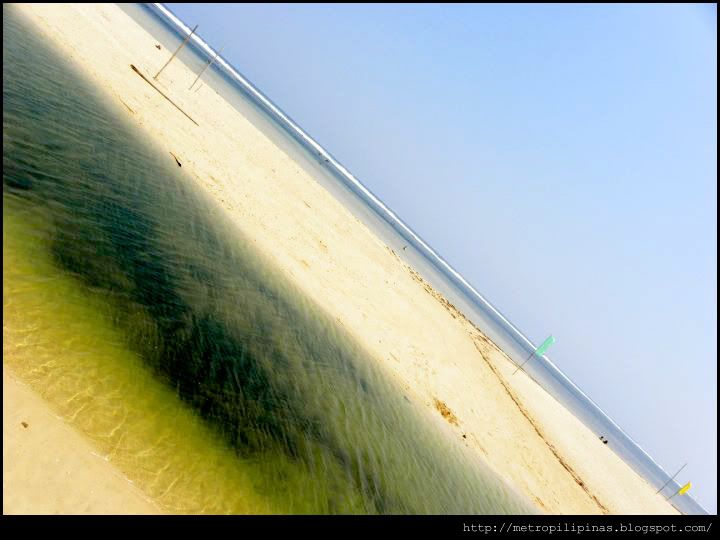 Bolinao beach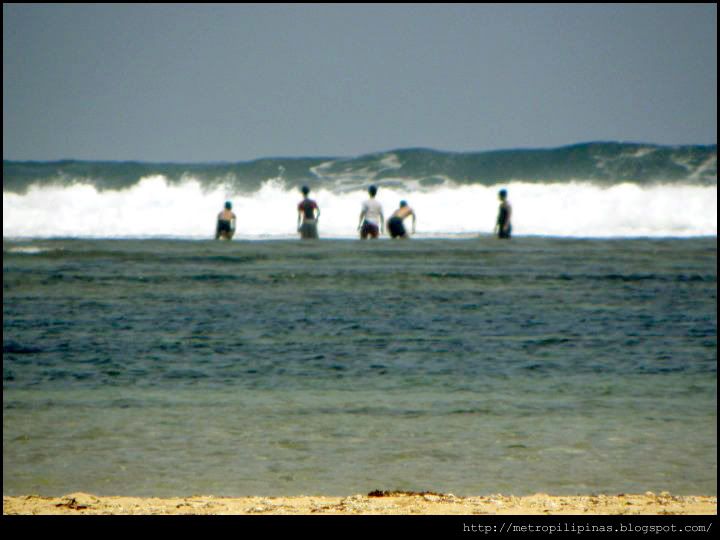 See the waves? The beach is a loooong stretch of really shallow water. Then comes the turning point where it suddenly becomes deep, and the waves are bigger.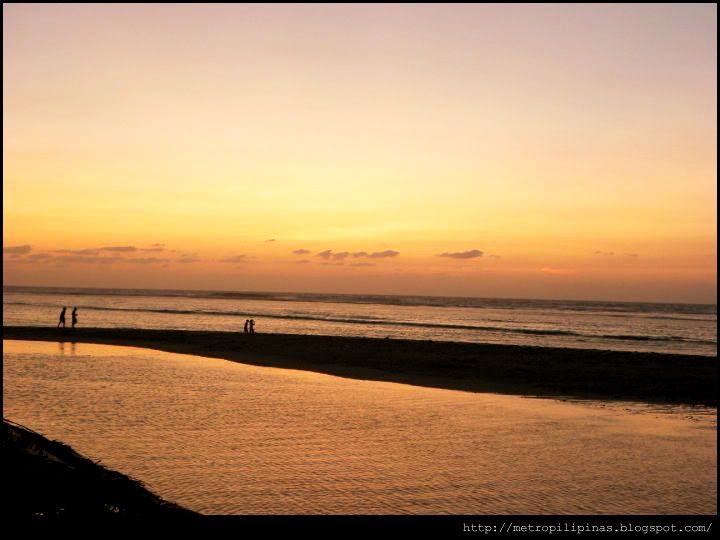 Sunset at Bolinao
Read More
Posted by

patsilog
at 10:05 PM
2 comments:

Links to this post