Thursday, February 24, 2011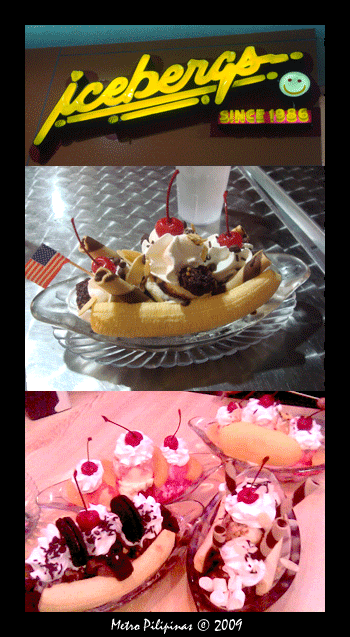 Icebergs = Ice Cream with Cherries on Top. Yep, that's what I would call my experience here. People enjoy the Icebergs experience especially when they want to have their favorite desserts. They serve milk shakes, sundaes, parfaits, humongous bowls of different flavored ice cream, and they also serve the local dessert Halo-Halo.
But wait, there's more! They also serve other meals: Pasta, Sandwiches, Soups and Salads, Rice Meals, and all the usual meals you normally crave for. Truly, Icebergs is not just a dessert place.
They have different branches here in Metro Manila, but each branch may have differences when it comes to cleanliness. I remember the Metrowalk branch is not as clean as compared to the Robinson's Galleria branch. Try and experience Icebergs in their branches
HERE
.
Read More
Posted by

patsilog
at 1:54 AM
No comments:

Links to this post