Sunday, August 16, 2009
Puerto Galera has become the next best summer destination for students, yuppies, families, locals and foreigners alike. The famous White Beach is one of the most happening places in the Philippines come March to June. White sand + Crystal Clear waters + Sun + Friends + Booze + Party = Puerto Galera.
Last summer, ee and my friends decided to spend the weekend here. It was one heck of an adventure. Here's a short summary of our stay: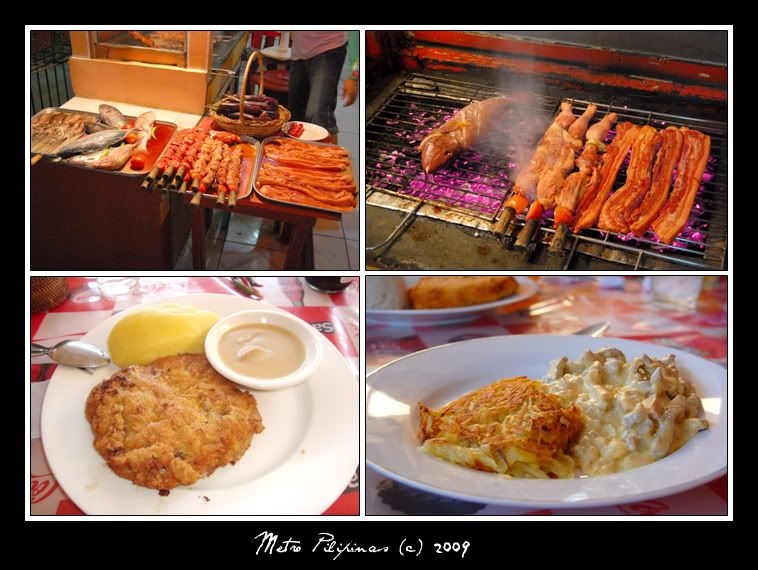 Saturday:
6:00 AM - Bus ride from Cubao to Batangas Port -
Php 150.00
9:00 AM - Arrival at Batangas Port
9:15 AM - Boat Ride to White Beach -
Php 120.00
10:15 AM - Arrival at White Beach
Accommodations weren't difficult to find. When you reach the shore, hotel room vendors will come flocking at you. We chose the nearest, biggest (because there were 9 of us) and cleanest place at a fair price. It wasn't difficult to find -- there are lots of options. For first time visitors, I would suggest you choose your accommodations when you arrive, and avoid making reservations online or prior to your trip. You'll get to save a whole lot more. =)
12:00 NN - Lunch -
Php 100.00
1:00 PM - Rest time (especially for those who weren't able to sleep)
3:00 PM - Beach time!
4:00 PM - Snorkel Trip -
Php 250.00
7:00 PM - Dinner -
Php 100.00
8:00 PM - Party! -
Php 300.00
Don't forget to try their famous Mindoro Sling!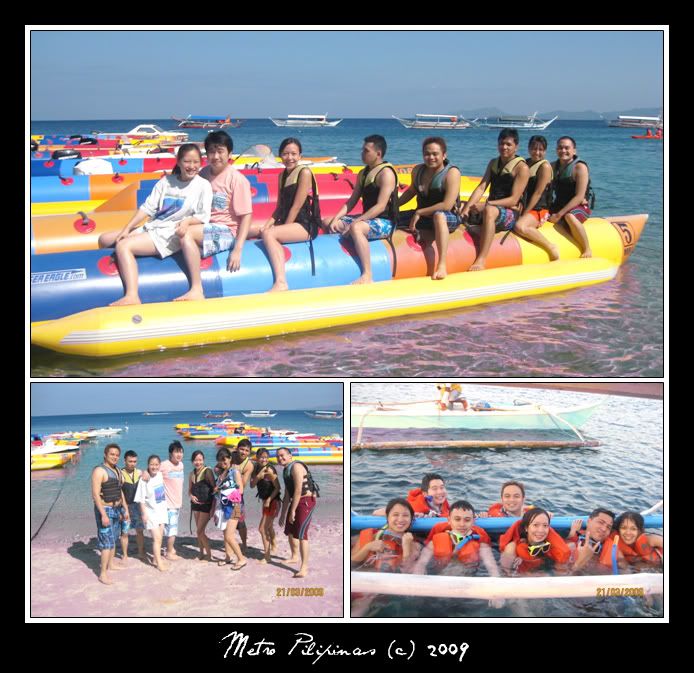 Sunday:
9:00 AM - Breakfast -
Php 100.00
10:00 AM - Banana Boat Ride -
Php 200.00
12:00 NN - Lunch Time -
Php 100.00
1:00 PM - Buy Pasalubongs -
Php 300.00
2:00 PM - Boat Ride to Batangas Port -
Php 120.00
3:00 PM - Bus Ride to Manila -
Php 150.00
6:00 PM - Arrival
-------------------------------
Accommodation Cost:
Php 200.00
All in all, we spent around
Php 2000.00
each. Not too bad, right? Maybe next year we'll visit this place again. :)
Read More
Posted by

patsilog
at 7:23 PM
1 comment:

Links to this post
Sunday, August 2, 2009
Yes, the ever-famous restaurant chain in the US is now in the Philippines! Hooters, made popular by their exceptionally "voluptuous" waitresses, opened last 2008 at the SM Mall of Asia at the edge of Manila bay. It created a lot of buzz among the locals, especially the males who want a sneak peek of the scantily-clad waitstaff, called "Hooters Girls". A few weeks ago, me and my friends got curious and tried it out! Below are a few snapshots of what Hooters - SM MoA is like.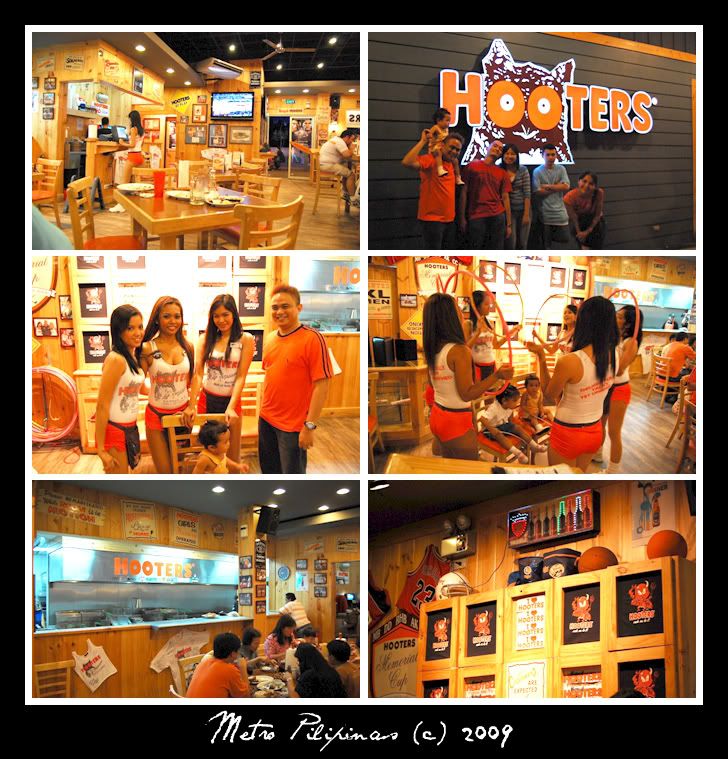 According to Wiki,
A Hooters Girl (informally, "Hooter Girl" is commonly used) is a waitress employed by the Hooters restaurant chain. The girls are recognizable by their uniform of a white tank top with the "Hootie the Owl" logo and the location name on the front paired with the famously short orange runner's shorts.

Indeed, their girls looked darn sexy with that uniform on. All of them had long, straight hair with itsy bitsy waistlines and extremely round boobies. With their super short shorts and tiny tank tops on, Hooters is indeed a haven for male testosterone overload.
Aside from the staff, Hooters is also about FOOD. Their menu consists mainly of hamburgers, sandwiches, steaks, appetizers, entrees, and their ever-famous chicken wings. They also serve alcoholic drinks in their liquor bar. And if you want to remember your Hooters experience, you can also purchase exclusive Hooters shirts and various souvenirs.
Our Hooters experience was absolutely F-U-N! We got to see the Hooters Girls dance to the tune of YMCA, and perform hoola-hoop tricks in front of the mostly-male audience. Their service was also top-class, with each Hooter girl ever-ready to cater to their customer's needs wearing a warm smile. We even took a couple of pictures with them (I think these girls are already used to getting their pictures taken!).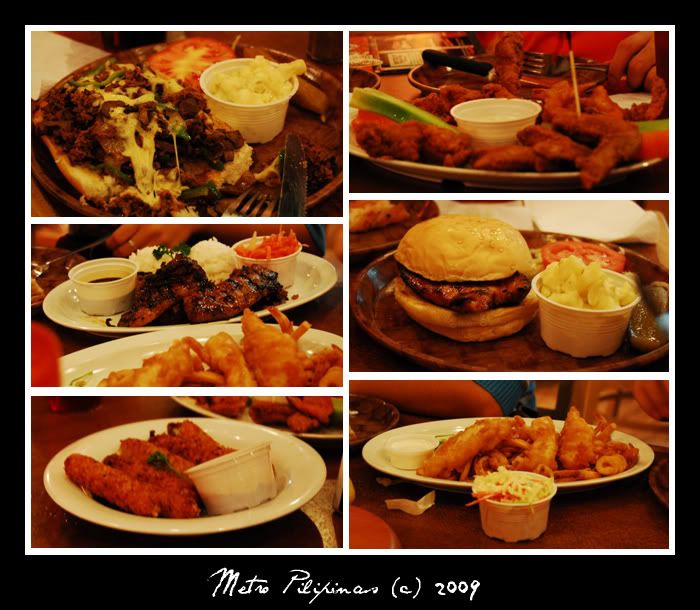 I wasn't too crazy about the food, though. I thought it was overpriced and bland -- just like any other American restaurant there is. The price didn't really justify the taste and texture of the food. I guess you're paying for the over-all Hooters experience (the girls, the ambiance, the name), and not really for the food. I'd say I won't be coming back here for a long time, unless absolutely necessary. :)
Here's my rating of Hooters - SM Mall of Asia:
Price

: Each meal costs around Php499 - Php1000

Serving

: Medium

Food

: B


Ambiance

: A

Service

: A
If you're lucky with your finances this month, then you should visit Hooters at the SM Mall of Asia. If not, there's always a next time.
Read More
Posted by

patsilog
at 8:59 PM
1 comment:

Links to this post