Sunday, April 12, 2009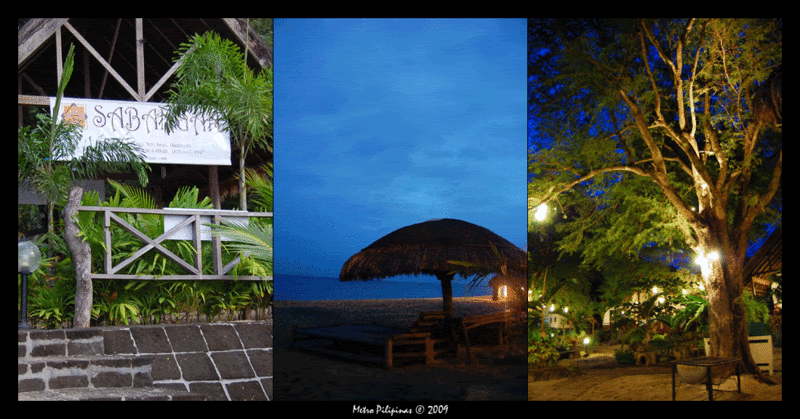 Summer is here! And what better way to spend it than at the beach! One of things I'm happy about being in the Philippines is that it is a home to thousands of amazing beaches! When you're in Metro Manila, you only need 3-4 hours of travel time to reach paradise. And you need not spend a fortune to enjoy the sun, the sand, and the sea.
One good summer vacation spot if you're in Manila is in Batangas. Batangas also has a lot of good beaches and
dive sites
. More specifically, if you're looking for a laid back, sun-kissed beach with calm waters, one good resort is
Sabangan
at Laiya, Batangas.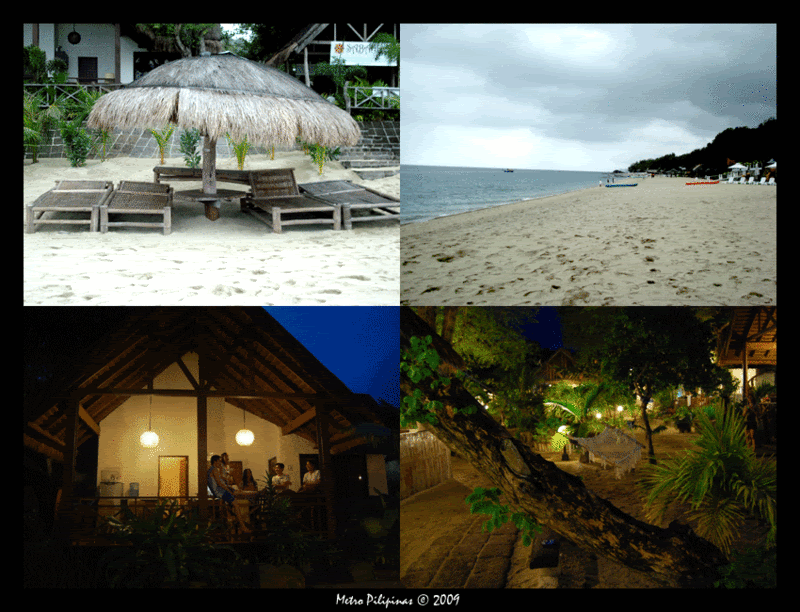 Please click the image to enlarge.
Sabangan boasts of near-white sand and cool waters. It also has a relaxing ambiance: trees and flowers and plants everywhere; a hammock nearby; playground for the kids; a guest lounge for anyone who wants to play billiards, a very accommodating staff to attend to your needs; and of course, the huts that give you a warm shade when you want to be kissed by the sun. Their cottages are fully equipped with air conditioning, a kitchen, a bathroom, a dining area, and of course, a living are for your group to just chillax while you drink and chat away all the worries and stress of work or school.
Sabangan resort is truly one of those places where you'd want to spend your summer (or even non-summer!) vacation. To know more about the resort, you may want to check out the following:
Website:
http://www.sabangan.com/
Location: Laiya, San Juan, Batangas
Email: info@sabangan.com
Manila Number: +63(2) 914-0848
TeleFax: +63(2) 667-3997
Read More
Posted by

patsilog
at 9:32 PM
5 comments:

Links to this post