Sunday, January 11, 2009
Vacation Spot: Potipot Island
Potipot Island is one of those islands that can be called "paradise." It is a small island surrounded by white sand, calm clear waters, and trees that provide shade along the beach and on the water. To get there, you would need to 5-minute banca (small boat) ride from the mainland shore of the Uacon, Candelaria, Zambales.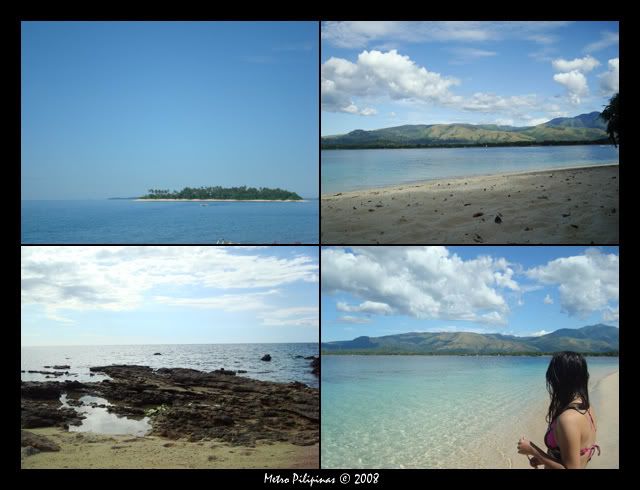 The crystal clear water, warm sunshine, and cool sea breeze will give you the feeling of peace and serenity. Potipot Island is the perfect place to relax after a stressful week at work. It's the perfect place to be in touch with nature and with yourself. It's the perfect place to enjoy with your friends, family, and loved ones.

The island itself is quite small that there are no resorts on it. You can easily walk the island's shores for only a few minutes. Visitors bring their own towels, food, and other beach paraphernalia and set up their "camp site" somewhere around the island. They usually stay at the resorts on the mainland, and just hire bancas (small boats) to take them to Potipot island.

One of the most popular resorts in the area is Dawal Beach Resort. They offer decent accommodation and also a package for a roundtrip boat ride to and from Potipot Island for onyl Php 400 (good for 6 guests). To know more about the resort, please visit: www.dawal.com.ph.