Saturday, August 16, 2008
Manila Restaurants: Cascada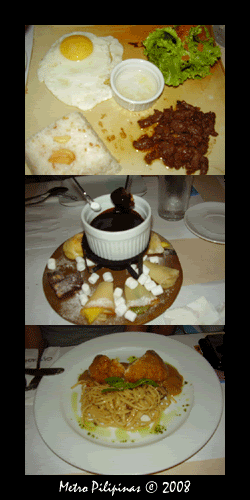 Cascada is The Classic Cheap Choice.

If you're near Greenbelt area and you're looking for a formal, fine-dining restaurant but on a budget, then you have to visit Cascada located at the 2nd floor of Greenbelt 3, Makati. Cascada offers a wide array of your classic dishes garnished with modern flavors from all over the world: from pasta, to salads, to rice dishes, to steaks. Plus, you get the fine-dining ambiance that's usually felt only at hotels or high-end restaurants. And the good news? It's not as pricey! Price range for a simple meal (without drinks) is at Php 250 - 500. Not bad, right? Especially when the food is great.

Oh and don't forget to get dessert! Try their chocolate fondue!